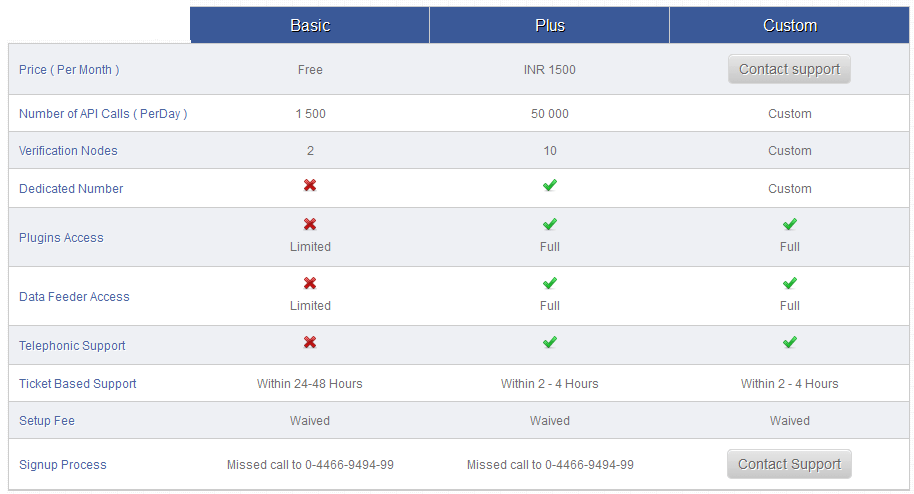 Live Examples




Hello@dial2verify.in
095-5459-5459
© 2013 Dial2Verify Labs, India. All Rights Reserved
Dial2verify is an Open platform, built for developers to bring out their innovative ideas. Let us know what you have created on top of
Dial2verify framework. Dial2verify would never charge anything to developers for using their Platform.

Give a missed call to 0-4466-9494-99 to obtain your API Passkey.
Write us at hello@dial2verify.in should you need any support from us.



At present, we have following plans available for Business accounts. ( Contact us, should you need any support )